Obviously, the ideal student model may vary from one center to another but, thanks to the experience and knowledge of these universities and the system, we bring you the 10 qualities that we believe will make you the best candidate.
The university in the United States is very competitive and, if you have ever considered studying a career in that country, you should bear in mind that it is necessary to prepare in advance to make your candidacy attractive to those who manage the admission departments. At The Lemon Tree Education, we know first-hand the necessary steps and requirements and, in addition, we would love to share it with you. Next, we detail the 10 qualities that you will need, in our opinion, if you want to enter an American university. 
Good academic record.
 When you are going to apply for a place at an American university, one of the most important aspects is your academic record. You must have good grades, and if you are pursuing school studies in a North American or international baccalaureate system, the subjects you have chosen will also be highly considered. You will have more or fewer possibilities depending on the relevance of the subjects you are taking with the studies you want to opt for at the university.
Good results on standardized tests 
In addition to good academic results, it is important to have a good result on standardized tests. Your grade in these exams is an initial selection criterion and, without a good score, your application will be rejected. There are specific preparations for these exams, both in-person and online.
Essay or writing.
The heads of the admissions departments look for students who are able to convey their ideas, projects, and expectations in a motivated, reasoned and convincing way, and one of the means in which they seek to find these capacities is through the essay ( personal statement ). Show in your essay the reasons that have led you to choose the desired studies and what you have done during your stage in secondary education to prepare yourself.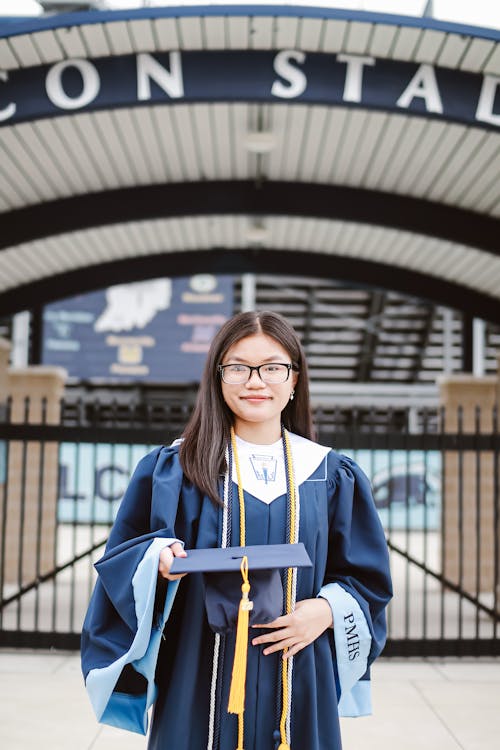 Letters of recommendation.
 An important part of the admission process is based on the opinions of sports teachers or coaches. Make sure you get good letters of recommendation that show your skills and attitudes, information about how you face new challenges or knowledge, and how you are in social relationships, to a lesser extent with the teaching staff and to a greater extent with the rest of your classmates.
Extra-school activities.
When evaluating a student, the involvement in extra-curricular activities that you have carried out during your school career is taken into account. The admissions department tends to be more interested in a student who does few activities with great dedication than in a student who participates in many activities, but in a superficial way. Involvement shows that there is a passion, a desire to continue the activity and that this passion can translate into leadership during college.
Intellectual curiosity.
You must demonstrate, through writing, your curiosity about the academic program and specifically about some subjects of it. It is convenient to indicate why you want to train in these subjects and how you think your intellectual capacity can be useful in them. In addition, if you show how that interest has been the basis for starting to train on your own in the subject in question, the admissions department will value this autonomous learning very positively, so promoted in American universities.
Enthusiasm.
Although you can, and indeed is common, apply to multiple colleges, it is important that you show enthusiasm and passion for that college during interviews and potential visits. Universities are looking for ambassadors, students who are proud of their institution and passionate about it.
Special talent. 
Those in charge of admissions departments are more interested in those who add value to the center, who show special talents or skills that can inspire other students, or even organize a club where students with similar talents can grow together. The less current your talent is, the more it will attract admissions departments.
Activities outside of school.
It is important that students train inside and outside the classroom. Universities highly value students who participate in community service activities, who are part of religious groups, who are active members of youth organizations, in short, they look for interesting students who contribute different points of view thanks to all the different facets that are part of their lives.
Diversity. 
Each class of students must be heterogeneous, diverse, and rich in origins, social backgrounds, and even religions. With this, it seeks to create wealth in the group, that students can learn from the differences of their own classmates and that, once you graduate, the university has representation in very different fields and environments.